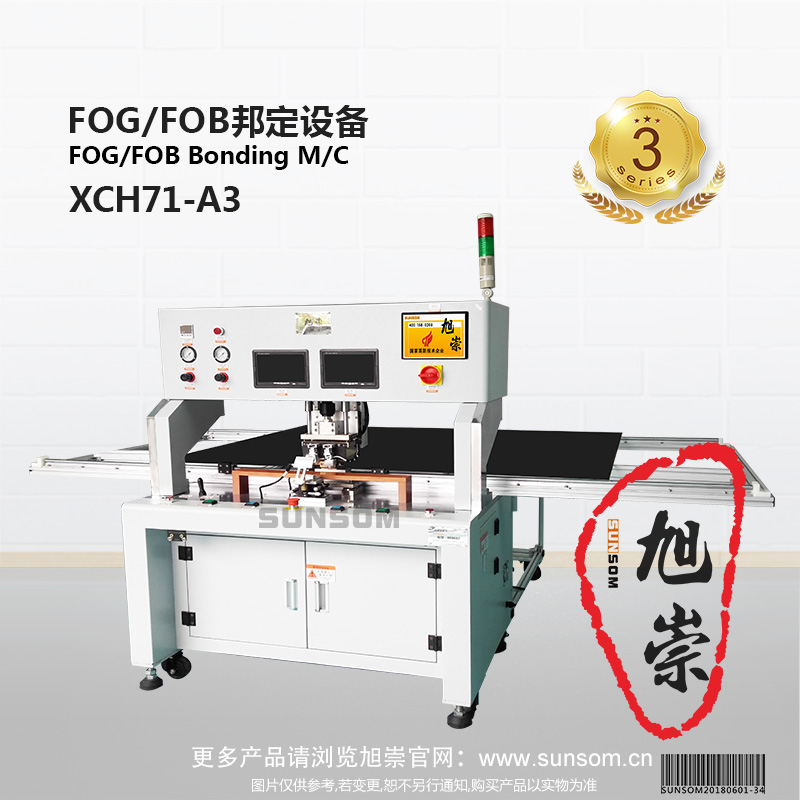 FOG/FOB Bonding M/C
Model:

XCH71-A3

Use of equipment:

The machine is used for bonding variety of FPC、COF、TAB to LCD panel 、touch sensor and PCB.
Widely used in large-size LCD screen repair bonding, touch screen repair bonding, production bonding and other fields.
◆Put LCD onto platform , then press"vacuum"button to attach product and to guarantee position.

◆Put COF (with ACF) onto turning fixture , press"vacuum"button to attach COF, then fixture turns automatically.

◆Align COF and LCD position through adjusting micrometer X-Y-θ three directions .

◆Press double "start" buttons, pressure head falls down to bond.

◆Bonding finish, pressure head raises automatically.