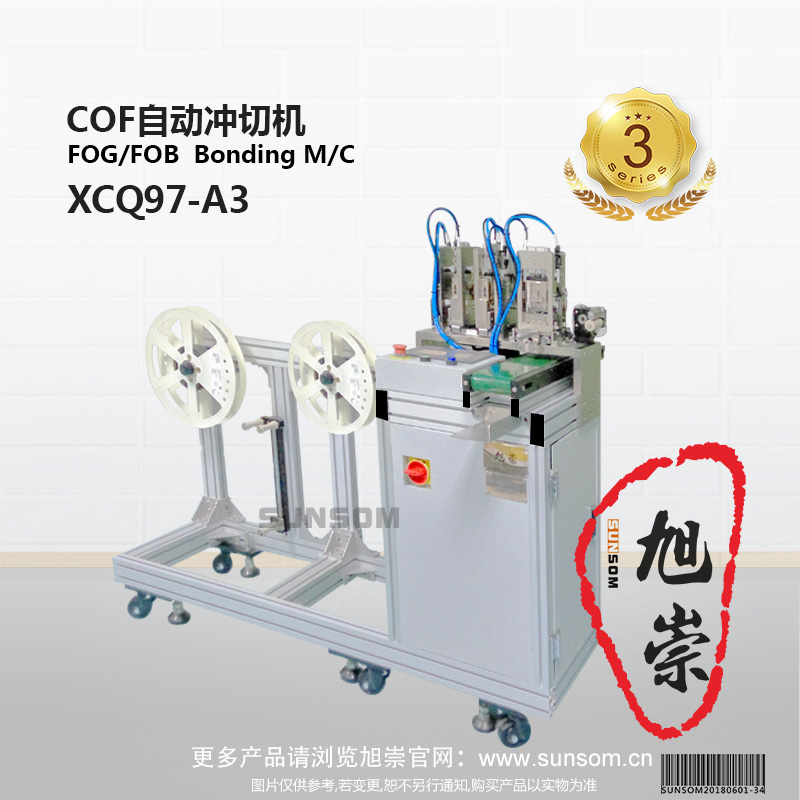 COF Automatic punching M/C
Model:

XCQ97-A3

Use of equipment:

The machine is used for automatic cutting COF which was used at LCM bonding process.
◆Put COF tape on the gears.

◆Then align COF tape and cuttor manually.

◆Press "Start" button.

◆Feeding motor running.

◆Motor drive COF tape run.

◆Cutting cylinder drive cuttor to cut COF.

◆COFs drop to drawer after cutting.

◆Pull out the drawer and move COF, and repeat above action.