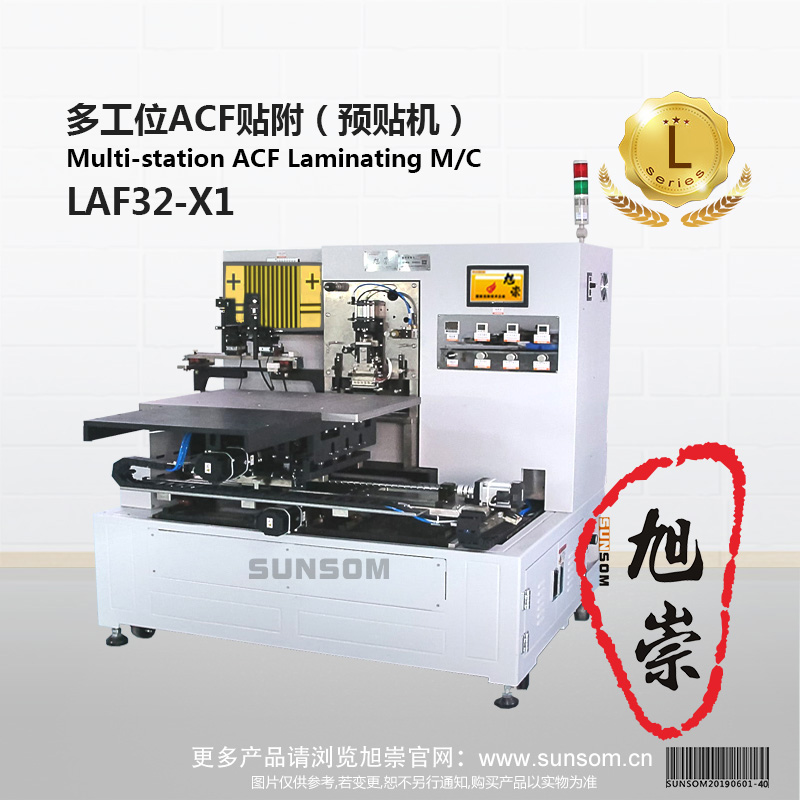 Multi-stations ACF Laminating(pre-laminate) M/C
Model:

LAF32-X1

Use of equipment:

The machine is used for various LCD(LCD PANEL), sensor glass (SENSOR GLASS), hard circuit board(PCB, PCBA), flexible circuit board(FPC,COF) in the process of COG, FOG, FOB, OLB and other ACF attach.
◆Turn on the machine and adjust corresponding parameters.

◆After the relevant parameters are set, the panel platform is transfered to the receiving position, the panel is placed on the platform and positioning block is positioned, the CCD assist to align, (customizable automatic alignment).

◆After alignment is correct, press vacuum button to attach panel, Y axis position block goes down. Then turn on double"start"button, platform moves to attaching position.

◆Auto supply ACF, cut ACF, attach ACF, seperate ACF and waste.

◆Attach is done, repeat above actions. Platform moves to download position.

◆Manually download, repeat above actions.