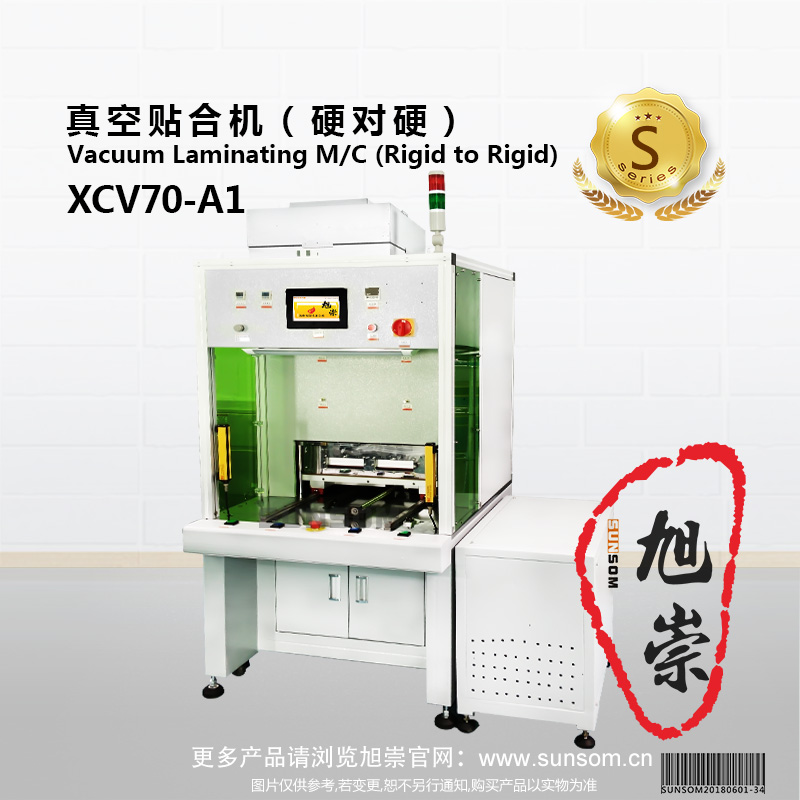 Vacuum Laminating M/C
Model:

XCV70-A1

Use of equipment:

The machine is used for RIGID & RIGID laminating process, such as laminating LCD PANEL & SENSOR GLASS, LCD PANEL & COVER LENS.
Widely used in production laminating process of a verity of LCD, TOUCH PANEL.
◆Put lower product on fixture; turn on vacuum to attach it;

◆Put upper product with OCA or LOCA on fixture and positioning it;

◆Press "start" button, platform will move to beneath the chamber;

◆Vacuum chamber moves down, laminating head will falls down to laminate under vacuum station;

◆Laminating finished, vacuum chamber and laminating head moves up, platform reset and repeat the above actions.