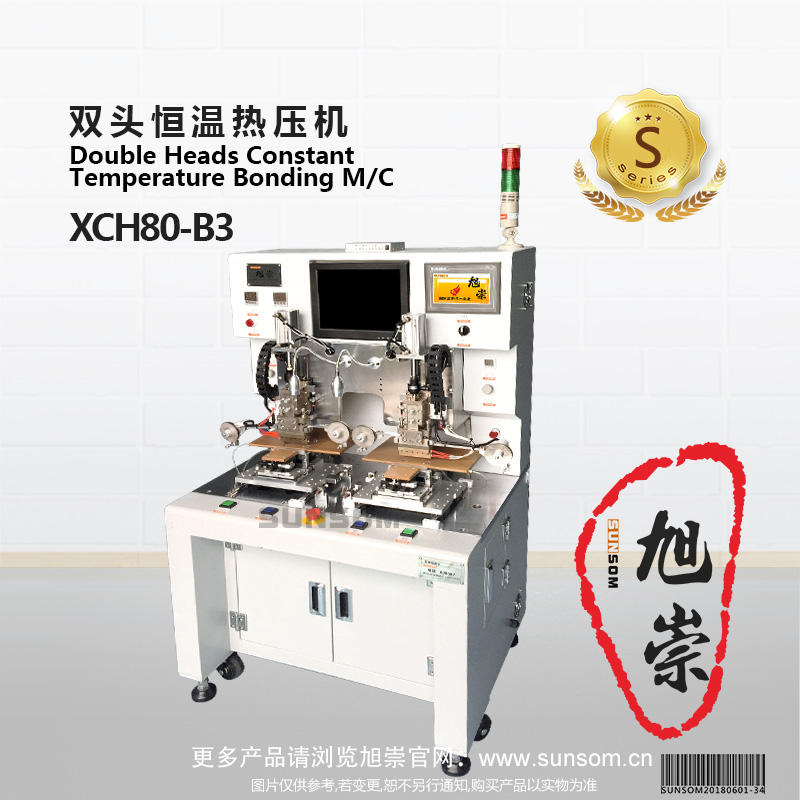 Double head constant temperature bonding machine
Model:

XCH80-B3

Use of equipment:

The machine is used for bonding FPC,COF, TAB to LCD PANEL and SENSOR GLASS, or bonding FPC,COF,TAB to PCB and PCBA in FOG,FOB process.
◆Power on, reset the machine.

◆Put GLASS/FILM onto platform, positioning it by fixture, press "vacuum"button after positioning is OK.

◆Put FPC on jig, press "vacuum" button after positioning is OK, align by adjusting micrometer manually through CCD.

◆Alignment finished, press double "start" buttons, platform moves forward to beneath pressure head, pressure head falls down to bond.

◆Continue to repeat the above action.