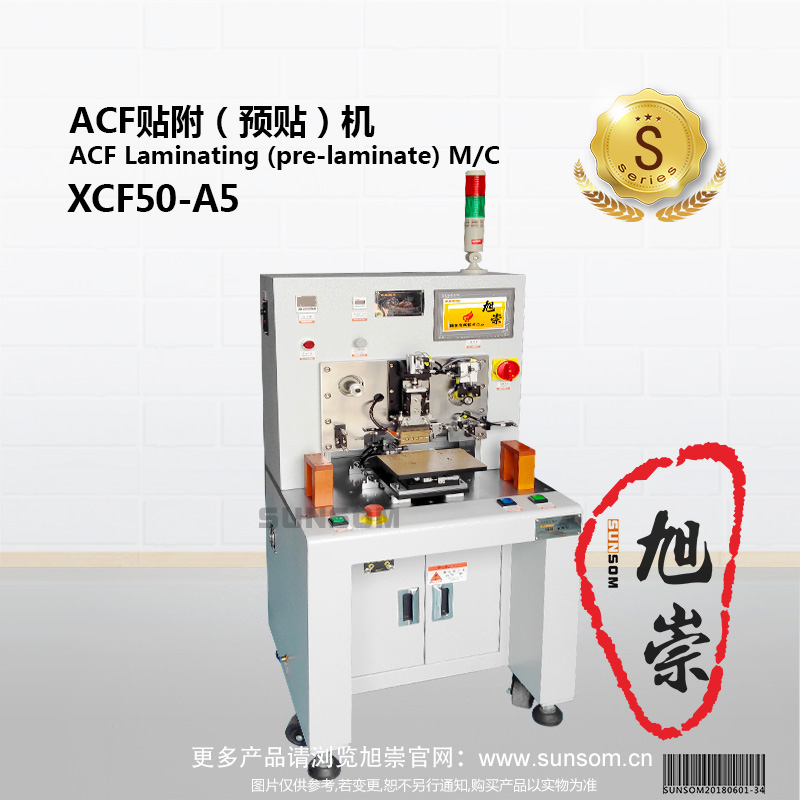 ACF Laminating (pre-laminate) Machine
Model:

XCF50-A5

Use of equipment:

The machine is used for ACF laminating in FOG, FOB process of LCD PANEL, SENSOR GLASS and FPC,COF, TAB or PCB,PCBA and FPC, COF, TAB.
◆Starting the machine and adjust the corresponding parameters.

◆Corresponding parameters setting finished, put product onto platform.

◆Press "vacuum" button, product is attached onto platform.

◆Confirm vacuum adsorption, then press double "start" button.

◆Platform moves to beneath the pressure head and laminating.

◆Laminating finished, pressure head raises automatically, platform back to origin.

◆ Repeat the above action.