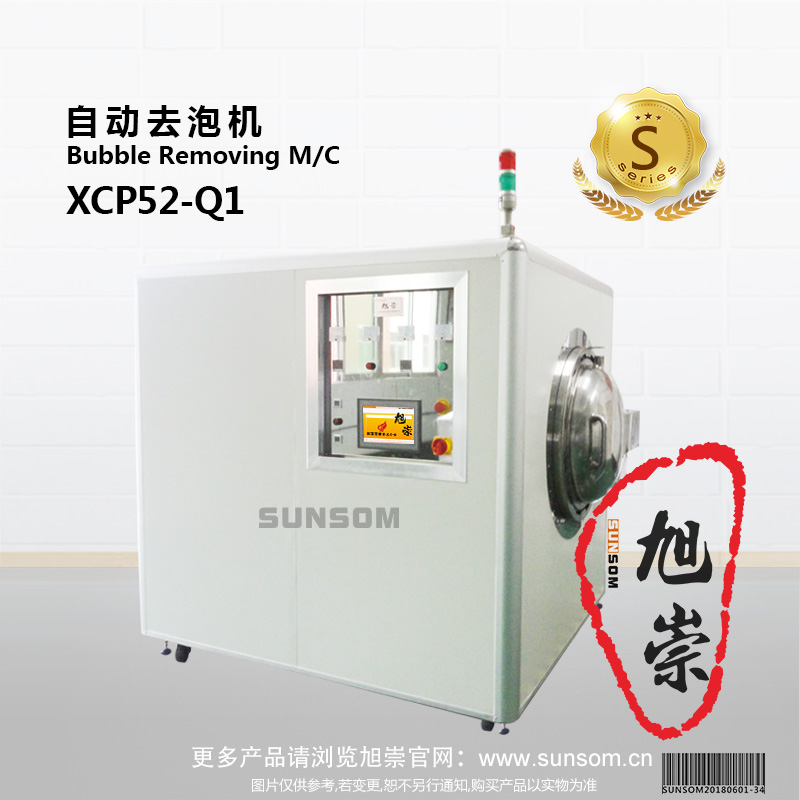 Bubble removing M/C
Model:

XCP52-Q1

Use of equipment:

This product is used for all kinds of liquid crystal screen (LCD, PANEL), TOUCH PANEL, EPD PANEL and other products bubble eliminating process after the plane bonding process .
​
◆n the operation interface set parameters (temperature, pressure,deforming time) and so on.

◆Automatically open the tank flange door, pull out the tray and putproducts orderly way.

◆In automatic mode, automatic close flange door, automatic heat, automatic pressure reaches the set parameters, complete desecration

◆Automatic pressure relief, flange door is opened automatically to wait the product pull out. The repeat above action.